Best AI Tools For Content Writing (2023)
Content writing can be a time-consuming and difficult task, but thankfully, there are a variety of AI-powered tools available to help streamline the process. These tools leverage artificial intelligence to generate high-quality copy, making the job of content creators significantly easier. In this article, we're going to take a look at five of the best AI content writing tools in 2023, which include both freemium and paid options.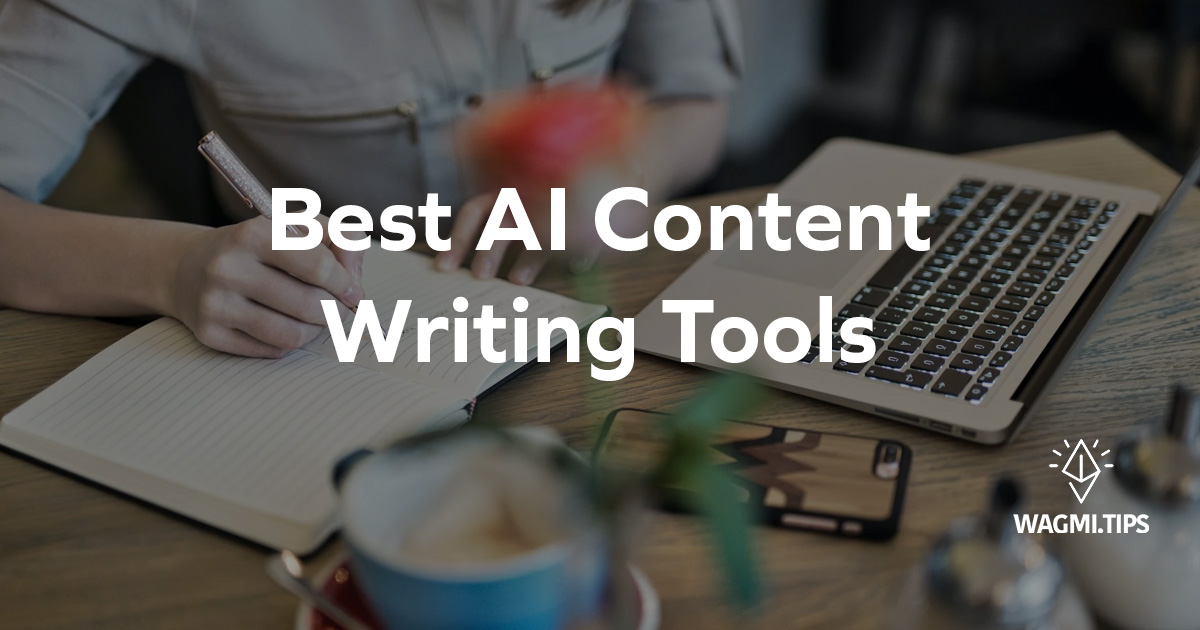 List of Top AI Content Writing Tools
Writesonic is a versatile AI writer powered by GPT-4, capable of generating high-quality copy in a variety of situations and languages. It's best suited for marketing content, with SEO-optimized outputs and a Photosonic tool for creating images from text. Its content generation is quick and it offers a wide range of templates, providing up to twelve variations of your desired content. However, its content may require additional editing and the pricing could be a downside for some users.
INK is a powerful platform optimized for creating search engine-friendly content. It boasts a slick user interface, powerful SEO capabilities, and solid rewriting capabilities. Additionally, it has AI Shield, which helps you bypass Google's detection algorithms for AI generated content. While it offers some generous free options, it is on the pricier side for its paid plans. Also, it might make factual errors occasionally, which would require manual correction.
Jasper is a robust tool with powerful AI writing features and a wide base of languages. It has an accurate plagiarism model that ensures your content remains unique. However, it might have a steeper learning curve compared to other options and its pricing could be a point of consideration. Users say its great for short copy so you may want to use it as an aid for larger projects.
Article Forge is a fast AI writing assistant that creates content swiftly and with reasonable accuracy. It pairs deep learning with AI for a better user experience, offers a multitude of integrations, and is relatively easy to use. However, the content produced might require extensive edits and fact-checking, and there might be repetition in the generated content. Its pricing starts at $27 per month.
WordAI stands out for its bulk article update capabilities and its plagiarism-free spun content. Over the years, it has transformed into a powerful content creation platform, with solid integration options and easy usage. It also comes with Perfect Tense integration to assist with correcting spelling mistakes and incorrect verb tenses. However, as with most AI writing assistants, it may require detailed editing. Pricing starts at $57 a month, could be considered steep by newcomers to AI writing tools.
Free AI Content Writing Tools
Copy AI stands out as a freemium tool with a free-forever plan. While specific features and capabilities aren't detailed in the available information, it's a tool worth considering for those on a tight budget or just starting out with AI content writing tool.
FAQ about AI Content Writing Tools
Q1: What is an AI content writing tool?
An AI content writing tool is a software application that uses artificial intelligence, particularly natural language processing and machine learning, to generate content. These tools can create a variety of content types, including blog posts, social media posts, and marketing copy, often at a much faster rate than a human writer. They are designed to assist content creators by automating parts of the writing process.
Q2: How can AI content writing tools benefit my business?
AI content writing tools can benefit your business in several ways. Firstly, they can save time by generating content quickly and efficiently. Secondly, they often come with features such as SEO optimization and plagiarism checks, which can help enhance the quality and visibility of your content. Thirdly, they can help overcome writer's block by providing fresh perspectives and content suggestions.
Q3: Does Google penalize AI-generated content?
Google's main focus is on quality and relevance of content. If AI-generated content is well-written, informative, and adds value to the reader, it should not be penalized. However, poorly written, spammy, or low-quality AI content could be penalized, just as similar human-written content would be.
Please note that while the features and capabilities of these AI content writing tools have been outlined, more in-depth research could provide additional details about their specific offerings, pros and cons, as well as user experiences. I'd recommend trying out the free versions or trials of these tools to get a feel for their interfaces and functionalities before investing in a paid plan.